Indulge in luxury this season at the best hotel in Udaipur
Take a step back from the hustle and bustle of the daily life. Shimmering lakes and marvellous palaces beckon for you for some rest, rejuvenation and sightseeing in the charming city of Udaipur.
Nestled among the proud Aravalli hills that speak of heritage and history, the end of the year holiday couldn't get more exciting and when you do get here, Rupis Resort, known to be one of the best hotels and resorts in Udaipur will be waiting to indulge you in luxury.
About Udaipur
Udaipur, previously famous as the capital of Mewar Kingdom is a city in Rajasthan, founded by Maharana Udai Singh in 1559. Surrounded by magnificent blue lakes and guarded by a stretch of Aravalli range, Udaipur is a fine blend of lavish royal residencies now popular as historical monuments and the contemporary city built around it in the regal era. Reoccurrence of invasions on the city has given it an unmatched vibrancy of culture and indigenous mosaic art form that draws not only Indians but also hoards of International tourists to the city.
How To Reach Udaipur
By Air: Udaipur has its own airport facility by the name of Maharana Pratap Airport, also known as Dabok Airport. All the major cities such as Mumbai, Delhi, Ahmedabad, Jaipur, Bangalore and Kolkata have daily flights to and from Udaipur. Indian Airlines, Jet Airways, Air Deccan and Kingfisher are the major operating flight providers.
Once you reach Udaipur, a pre-paid taxi can be hired to reach Rupis Resort which is conveniently located at a short distance of 4 kilometres away from the airport or you can also request us for an Airport transfer facility.
By Road: Falling on the golden quadrilateral, Udaipur is located in the midst of Mumbai and Delhi on NH8 with approximately 650 kilometres away from both the Metro cities, making it a 8-10 hour drive. There are also private and state transport bus facilities connecting Udaipur to inter-state as well as other metro cities including Delhi, Indore, Kota, Chittorgarh, Mt. Abu, Ajmer and Ahmadabad.
Do call our happy-to-help staff for directions to get to Rupis Resort- one of the best luxury hotels in Udaipur.
By Rails: The Udaipur Railway station is located close to the city of Udaipur and well connected to other cities by Indian Railway Network. Getting to and from Delhi, Jaipur, Kolkata, Ahmedabad and other cities of Rajasthan is both convenient and comfortable owing to the train facility. Some of the daily running popular trains are Gwalior-Udaipur Express, Mewar Express, Chetak Express and Annanya Express.
If travelling like a royal is a wish, then do check out the most luxurious train in India 'Palace On Wheels' that makes a stop in this beautiful city.
Popular Attractions
Let the colourful city whisk you away with its countless attractions and drown you in its cultural sophistications. Some of the most popular places of interest include boat rides at Lake Pichola, City Palace Udaipur, Jag Niwas or the Lake Palace, Jag Mandir famous for its garden courtyard, Pratap Museum for history buffs, Bhartiya Lok Kala Mandal for a taste of traditional folk art, Jagdish temple for a religious retreat and Fategarh Sagar Lake which is a paradise for young lovers.
Apart from the mentioned monuments and lakes, there are numerous small palaces and havellis that have a historic story to tell. In the main city, lies a stretch of city bazaar famous for its traditional art and craft offerings.
Your Luxurious Stay at Rupis Resort
Conveniently located near the Maharana Pratap Airport, Rupis Resort is a family luxury hotel in Udaipur that goes a step beyond catering to its domestic and international travellers with exotic setting of the property, interior and exterior landscape that tell beautiful stories, polite and well prepped staff and warm hospitality in the traditional Udaipur fashion.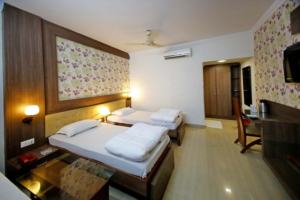 The resort houses posh and spacious deluxe and super deluxe rooms that feature a king size bed, writing desk and a sitting area equipped with WiFi, a TV and DVD/CD. The bathrooms also sight luxury, beautifully designed in oak and granite with double basins. Well manicured and plush gardens and swimming pool make for the perfect rejuvenation accessory.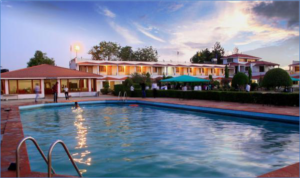 Being among the best hotels in Udaipur in the luxury category, Rupis Resort also has a banquet hall to offer for celebrating lavish wedding ceremonies, luxurious destination weddings, private dinner parties and a spacious conference hall that can accommodate up to 50 guests to host a seminar or business event.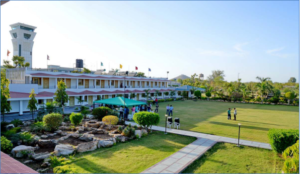 Whether romance is on your agenda, business on your mind or you simply wish to pamper your family, your hotel booking in Udaipur with us is sure to reward you with a wonderful experience and lasting magical memories. So don't make luxury wait and get ready for party, fun and celebrations this holiday season at one of the best hotel in Udaipur.